Why Choose Us?


Certified Professional Photographer, CPP, Kellie McCann is part of an elite group of less than 2500 CPP's recognized by the Professional Photographers of American (PPA). Currently working on her Master Photographer Degree from PPA by placing in International Print Competition and investing in continuing education annually. Kellie also attained her BFA in Photography from Rochester Institute of Technology (RIT).

With an eye for magical moments, ideal lighting and technical perfection, Kellie is more than a Photographer, she's a portrait artist who puts her heart and talent into every portrait session.

An expert in her field, Kellie embarked on her career as a professional photographer at the young age of 23 and has dedicated her life to photography for over 20 years...yes for that long! She established Kellie McCann Photography in 1999 and photographs every session that is booked. Her studio is NOT a chain studio, nor does she use other photographers to create her artwork, as her commitment to quality is obvious in her work.
"Everyone Can Take a Picture but Not Everyone Can Capture a Moment"

With her experience and a keen eye for detail and light, Kellie creates portraits that will stir emotion of the viewer as she captures fleeting moments frozen in time.

At Kellie McCann Photography, the emphasis is always on you and your family. We make sure that the entire experience of having your portraits created is a fun and enjoyable one! We know how to help you feel relaxed, and when you enjoy having your portraits made those feelings will show in your finished artwork.

We offer a collection of the highest quality products in the industry and we aim to provide you with an outstanding level of service. Our goal is to provide you with an exceptional portrait experience and priceless, fine art heirlooms of your family to cherish for years.

Kellie's real gift and talent is the ability to work with people. She will not just make you look beautiful but make you look genuine. She makes you feel confident and beautiful right here, right now, in a world where we don't always feel that way.

Please join us for your custom portrait experience with Hilton Head Photographer Kellie McCann. We are looking forward to creating fantastic images of your family!


Our Story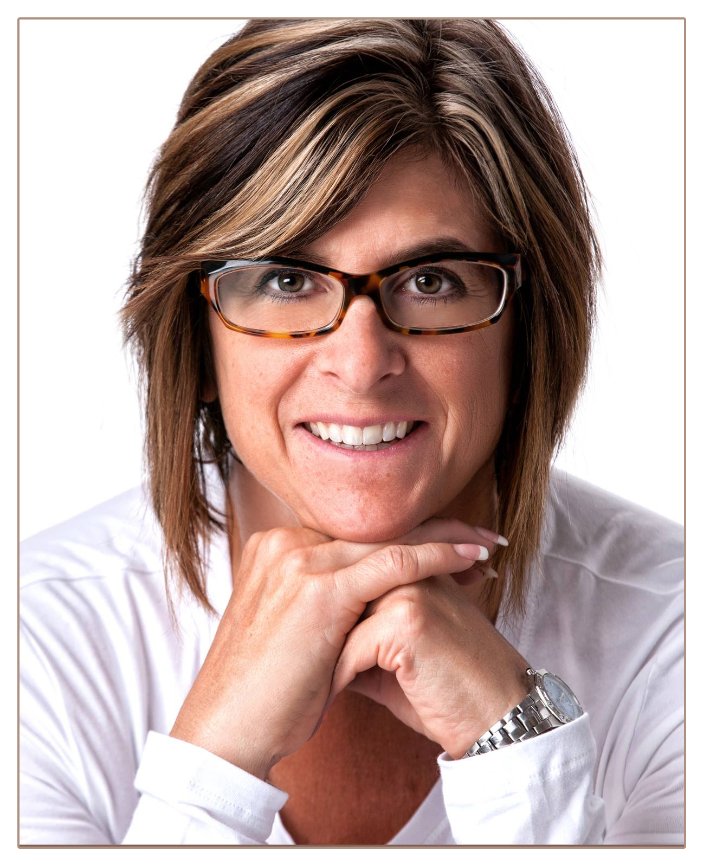 Few things can rival a riveting sunset on a gorgeous beach, the unabashed laughter of a toddler or the warm embrace of a loving family.

While the moments may be all too brief, Hilton Head Photographer Kellie McCann can capture them for life.

With an eye for magical moments, ideal lighting and technical perfection, Kellie is more than a photographer. She's a portrait artist who puts her heart and talent into every photo session.

With over 18 years of experience as a professional portrait artist, Kellie has honed her craft, striving with each new image to create breathtaking heirlooms that will hang on her clients' walls for decades to come. She is the best beach photographer Hilton Head has to offer, and specializes in family, children, and high school senior portrait photography.

Originally from upstate New York, her passion for photography began in high school. She knew even then that it was her calling and followed her heart to Rochester Institute of Technology's esteemed photography program where she earned her Bachelor of Fine Arts degree in photojournalism.

After graduation, she freelanced as a photojournalist for newspapers across the eastern United States. Widely published across the country and the world, her work earned numerous awards, including recognition by the South Carolina Press Association for spot news, feature and lifestyle photography.

Her work brought her to a local newspaper in Hilton Head where she was a staff photographer for five years before taking the next leap and founding Kellie McCann Photography so she could concentrate fully on portrait photography and documentary weddings.

Because of her experience and education in the field of photojournalism, her eye has been trained to capture the decisive moment in her imagery. She constantly pays attention to the fine details as well as capturing the emotions that occur naturally. She has a talent for taking family portraits that are relaxed and not over posed, for making children, babies and adults feel comfortable and using her surroundings to create backdrops that will infuse her portraits with just the right mood.

Please join us and experience Hilton Head's most beautiful portraits.

Kellie McCann, CPP, BFA is an active member of Professional Photographers of America (PPA), Georgia Professional Photographers Association (GPPA) and Professional Photographers of South Carolina (PPSC)

Hilton Head Photographer

Bluffton Photographer


Awards & Honors